Polaner's website says, "We're proud to say that all of our products are gluten-free." However, they don't say anything about whether their facilities are gluten-free. Because I'm an endless well of questions, I reached out to them to get more information.
Gluten-Free Grubbin' is supported by its readers. We may earn an affiliate commission at no extra cost to you if you buy through our links. We promise we'll only share products that provide value to the gluten-free community.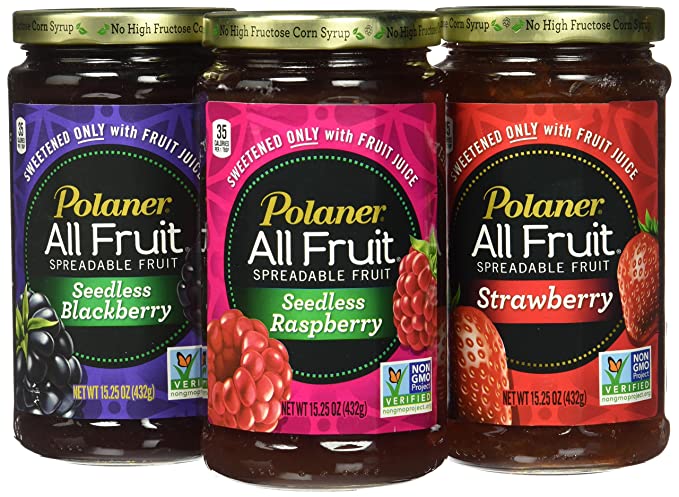 We Asked Polaner How They Keep Gluten Out of Their Products
Thank you for taking the time to contact us at B&G Foods.

As per your inquiry, please know that Polaner All Fruit Spreads, Jams, Jellies and Preserves, 10 oz. and 15.25 oz. retail sizes are made in a facility that does not produce products that contain peanuts or tree nuts. Since ingredients and facilities may change from time to time, always check the label on a specific product for current ingredient and allergen information.

Thank you again for reaching out.

Corporate Consumer Affairs, B&G Foods, Inc.
So Is Polaner Actually Free From Gluten?
Welp. It's good to know that some of their products are made in a facility that's free from peanuts and tree nuts, but that doesn't answer the question of how they avoid gluten cross-contact within their facilities. Maybe the customer service person who replied doesn't know what gluten is and thought it was a nut?!
The best advice they give is to check the product labels to make sure the item is safe. We second that.
If we find out more about how Polaner makes their gluten-free jams and jellies, we'll update this article.
Go get your grub on!