While most jams and jellies are gluten-free, we live in a time when you just can't take anything for granted and make assumptions. We contacted Welch's directly to answer the question, "Is Welch's jelly gluten free?" so we can pass that information on to you.
Gluten-Free Grubbin' is supported by its readers. We may earn an affiliate commission at no extra cost to you if you buy through our links. We promise we'll only share products that provide value to the gluten-free community.
---
Check out our full list of gluten-free jam brands you should try.
---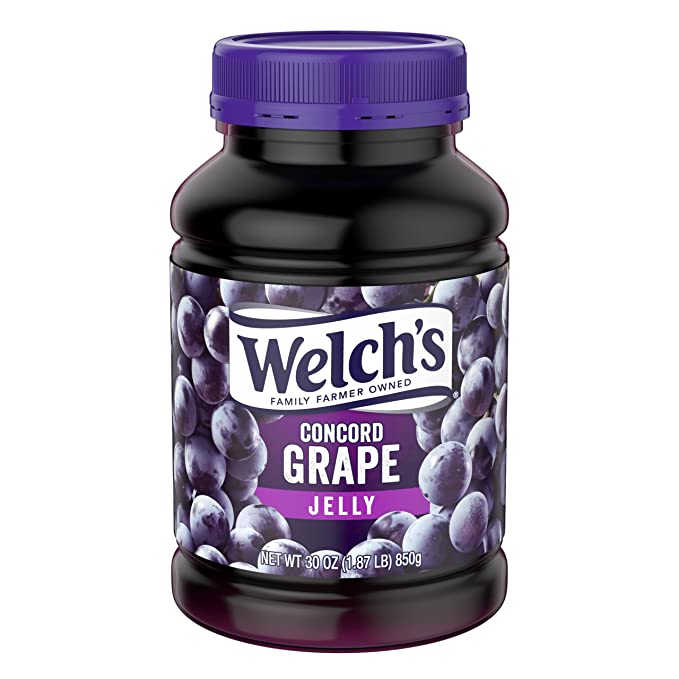 How Does Welch's Avoid Gluten Cross-Contact?
Welch's website didn't mention how they keep their facilities from gluten cross-contact, so we reached out to them to find out more information. This is Welch's response:
Thank you for contacting Welch's. We appreciate your comments.

All Welch products are gluten free except for the licorice candy. The licorice is made in a separate facility and there is no chance of cross contamination.

It is important for our company to receive comments from our consumers, and you can be assured yours will be shared with the appropriate individuals in our organization.

Welch's Consumer Affairs.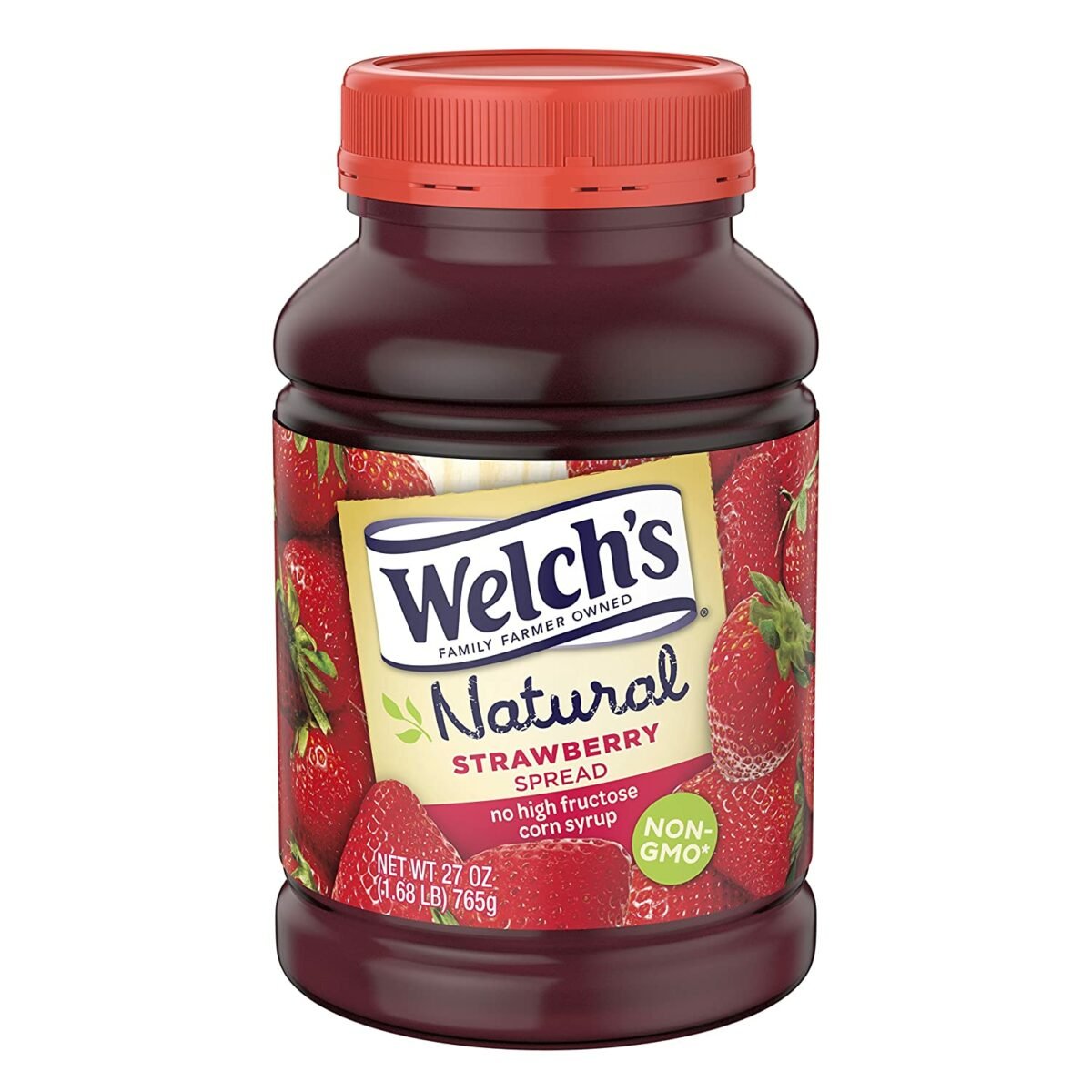 Welch's Jelly Gluten-Free Product List
There are six Welch's jelly gluten-free products, and five of them contain a gluten-free label:
What about the sixth item?
This is the only Welch's product that doesn't carry a gluten-free label on their website, which is confusing based on the statement above about how all Welch's products are gluten free except the licorice.
It's hard to say what's going on with this product, especially because things change rapidly in the manufacturing world. Did the website designers accidentally leave that classification off, or was it done on purpose? Again, we don't want to make assumptions about whether all Welch's jelly is gluten free, so we can look only at the facts.
What we do know is that the ingredients of Welch's Reduced Sugar Concord Grape Jelly are as follows:
Concord Grapes, Water*, Sugar, Fruit Pectin, Citric Acid, Sodium Citrate, Calcium Chloride*

*Ingredients Not In Regular Grape Jelly
These ingredients typically do not contain gluten. To be sure of what's going on, we'll reach out to Welch's again and seek clarification on this issue. We'll update the article when we find out more.
---
Slather that delicious gluten-free jelly on any one of these trusted gluten-free bread brands.
---
So, Is Welch's Jelly Gluten Free?
While Welch's gluten-free jelly product list isn't very big, that's because Welch's doesn't make that many fruit spreads to begin with, and we can be sure that five out of the six products on that list are safe for you to eat. We based this on Welch's ingredients list and their statement on how their jelly is gluten free.
If you're a celiac or really sensitive to gluten, you may want to stay clear of their Reduced Sugar Concord Grape Jelly for now, because no product is worth taking the chance. If you happen to hear from Welch's about this issue before we do, please let us know so we can share this information with the gluten-free community!
So, is Welch's jelly gluten free? Yes! Welch's is a brand you can trust, which gives my family a sense of relief when we go shopping and need to pick up another jar of gluten-free jam.
Go get your grub on!