Did you know that in the early 18th century, candy was typically consumed only by the wealthy? What a shame! Today, candy is available to everyone — even people who cannot eat wheat or gluten. Thankfully, more gluten-free candy brands are popping up, but some of your childhood favorites are actually safe for you to eat.
Are you in the mood for baked goods? Check out our list of gluten-free donuts and where you can shop for them.
Gluten-Free Candy List
We've created a list of top gluten-free candy companies (or popular brands that have GF candy offerings) and the products that those companies say are safe for people who cannot eat gluten.
This post is informational only. Gluten-Free Grubbin' will not receive compensation in any form for mentioning these products or brands.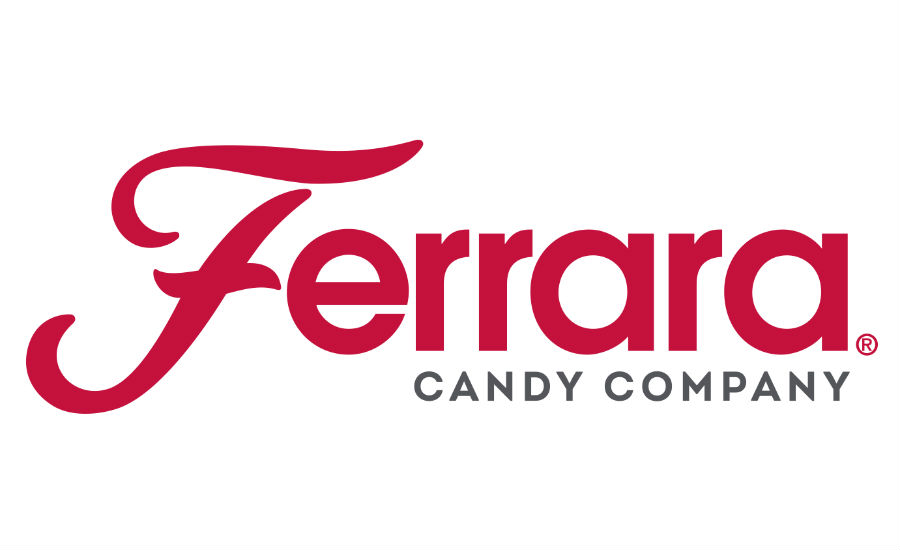 Ferrara
Atomic Fireballs
All Ferrara Gummies
All Black Forest Gummies
All Sathers Gummies
All Trolli Gummies EXCEPT Trolli Sour Brite Bites and Trolli Twisted Sour Brite Crawlers
All Jellies (Gum Drops, Orange Slices, etc.)
Bob's Sweet Stripes
Boston Baked Beans (contains peanuts)
Brach's Wild 'N Fruity Gummi Worms
Brach's Candy Corn – All Varieties
Brach's Chocolates – Peanut Caramel Clusters, Peanut Clusters, Stars, Chocolate Covered Raisins,
Brach's Double Dipped Peanuts/Double Dippers (they are processed in a facility that processes wheat)
Brach's Cinnamon Disks
Brach's Cinnamon Imperials
Brach's Conversation Hearts
Brach's Jelly Bean Nougats
Brach's Lemon Drops
Brach's Halloween Mellowcremes – All Varieties
Candy Canes (Bob's, Brach's, Lemonhead & Friends, Red Hots)
Cherry Sours
Fruit Snacks (Ferrara, Black Forest, Trolli)
Gumballs
Jawbreakers / Jawbusters
Jelly Beans
Juju's
Jujy's
Lemonheads
Lemonheads & Friends Conversation Hearts
Tropical Chewy Lemonhead
Chewy Lemonhead & Friends
Berry Chewy Lemonhead
Cherryhead
Grapehead
Now & Later
Red Hot's
Cross-Contact: Ferrara's website didn't have a statement regarding how they prevent allergen cross-contact, so we reached out to them. In an email response, they said that their products could be made at more than one location. Because of that, it is important to read the packaging to verify if they are made in a shared facility or not.
Ferrara's website does warn that product safety may change:
"Due to changes that may occur in the manufacturing and packaging environments, Ferrara does not provide allergen or gluten-free lists on this site."

Ferrara
---

Hershey's
Almond Joy – Note: Except Almond Joy Pieces
Brookside Dark Chocolate Acai and Blueberry Flavors
Brookside Dark Chocolate Goji and Raspberry Flavors
Brookside Dark Chocolate Merlot Grape and Black Currant Flavors
Brookside Dark Chocolate Mango and Mangosteen Flavors
Brookside Dark Chocolate Pomegranate Flavor
Brookside Milk Chocolate Covered Almonds
Heath Bar
Hershey's Kisses – Hot Cocoa
Hershey's Hugs Candy
Hershey's Kisses Milk Chocolate Filled with Caramel
Hershey's Kisses Milk Chocolate Filled with Cherry Cordial Crème
Hershey's Kisses Dark Chocolate Filled with Mint Truffle
Hershey's Kisses Meltaway Milk Chocolates
Hershey's Kisses Milk Chocolate
Hershey's Kisses Special Dark Mildly Sweet Chocolate
Hershey's Kisses – Candy Cane
Hershey's Kisses – Kiss Deluxe
Hershey's Kisses – Espresso
Hershey's Kisses Creamy Milk Chocolate
Hershey's Kisses Creamy Milk Chocolate with Almonds
Hershey's Giant Kiss (7 oz. only)
Hershey's Milk Chocolate Covered Almonds
Hershey's Nuggets Milk Chocolates
Hershey's Nuggets Milk Chocolate with Almonds
Hershey's Nuggets Special Dark Chocolate with Almonds
Hershey's Nuggets Extra Creamy Milk Chocolate with Toffee and Almonds
Hershey's Nuggets Special Dark Chocolate
Hershey's Milk Chocolate Bar (1.55oz only)
Hershey's Milk Chocolate Bar with Almonds (1.45oz only)
Reese's Fast Break Bar
Reese's Nutrageous Bar (Standard and King)
Reese's Peanut Butter Cups – All Except Seasonal Shaped Items
Reese's Unwrapped Mini Minis – Milk Chocolate and White
Reese's Pieces Candy – All Except Reese's Pieces Eggs
Reese's Pieces Peanut Butter Cups – Note: All Except Seasonal Shaped Items
Rolo Cream Caramels Wrapped in Rich Chocolate Candy – Note: Except Rolo Minis
York Peppermint Patties – Note: Except York Pieces Candy, Sugar Free Peppermint Patties, York Minis, and York Shapes.
Milk Duds
Hershey's Special Dark Snack Bars
Mounds Bars
PayDay Candy
Skor Toffee Bars
Cross-Contact: Hershey's states that the gluten-free candy listed on its website qualifies as gluten free under the guidelines set forth by the FDA. Hershey's also conducts its own testing to verify that its products marked "gluten-free" have less than 20 parts per million of gluten. 
Because Hershey's doesn't have information specifically regarding how they avoid gluten cross-contact, we reached out to them. In a response email, a Hershey's representative stated that the company has strict internal policies for cleaning and testing to better ensure the safety of their products. Hershey's does not use an outside source to test or certify their products as gluten free. Also, while they do have products that are inherently gluten free, if they haven't undergone the company's testing, then those products will not be labeled as gluten free. Because of this, Hershey's was unable to say which candies under the brands Cadbury, Jolly Rancher, Ice Breakers, and Breath Savers are gluten free. (Source: Hershey's)
---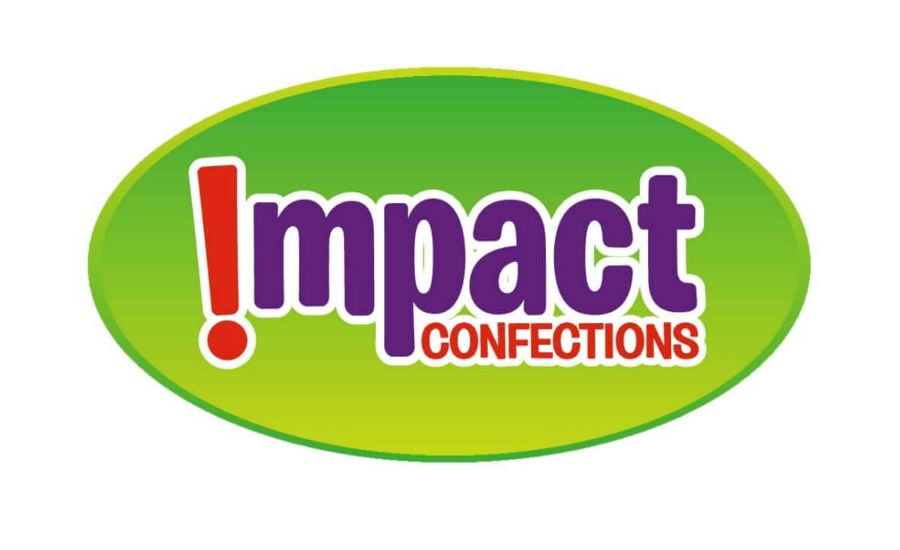 Impact Confections
WARHEADS Extreme Sour Hard Candy
WARHEADS Sour Chewy Cubes
WARHEADS Sour Jelly Beans
WARHEADS Super Sour Double Drops
WARHEADS Super Sour Spray Candy
WARHEADS Sour Dippers
WARHEADS Sour Candy Canes
WARHEADS Large Sour Candy Canes
WARHEADS Sour Dippin' Pucker Packs
WARHEADS Colossal Sours
WARHEADS Bubble Gum Pops
WARHEADS Sour Pops
WARHEADS Sour Worms
WARHEADS Twisted Taffy
WARHEADS Sour Dippin' Rings
HOTHEADS Worms
Melster Chocolate Covered Marshmallow
Melster Compound Coated Marshmallow
Melster Chocolate Covered Crème Drops
Melster Compound Coated Crème Drops
Melster Salt Water Taffy, Caramel Apple Taffy, and Ice Cream Shoppe Taffy
Melster Candy Corn Taffy, Fruity Crème Taffy, Peppermint Crème Taffy, Fall Festival Taffy, Pumpkin Spice Taffy
Melster Peanut Butter Kisses
Melster Circus Peanuts
Melster Sanded Marshmallow
Cross-Contact: On Impact's website, you can find a list of all Impact gluten-free candy and whether it was made in a dedicated gluten-free facility. However, they don't have information regarding how they prevent gluten cross-contact, so we reached out to them. (Source: Impact)
An Impact Confections rep replied with the following:
"Any allergens are stored separately, and we do special sanitizing between production runs that contain allergens, as well as swab and test the area before starting a new product run; however, this is still a shared facility and if you have a super sensitivity, or celiacs, it may be best to avoid our products."

Impact
---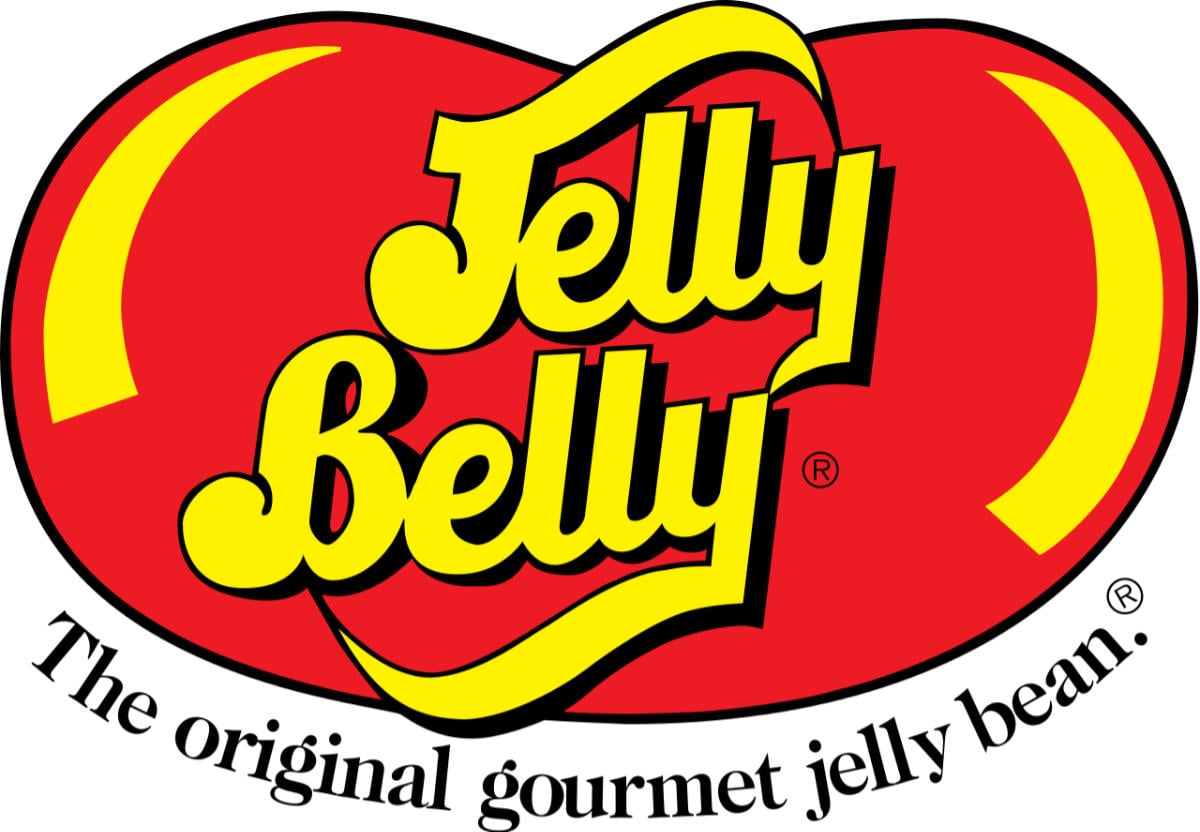 Jelly Belly
All Jelly Belly products are considered gluten-free candy, except Chocolate Malt Balls, Chocolate Deluxe Mix, Seasonal Malt Balls, Licorice Bridge Mix, and Licorice Pastels.
Cross-Contact: Jelly Belly states that the majority of their products are gluten free. They don't have a specific policy on gluten cross-contact, so we reached out to them. In an email response, a Jelly Belly rep said that while they do have some dedicated gluten-free facilities, their manufacturing and packaging can quickly move from one facility to another. Because of this, they do not mark their products as being made in gluten-free facilities. The confections that contain no gluten-containing ingredients are considered gluten-free candies according to the FDA regulations. (Source: Jelly Belly)
---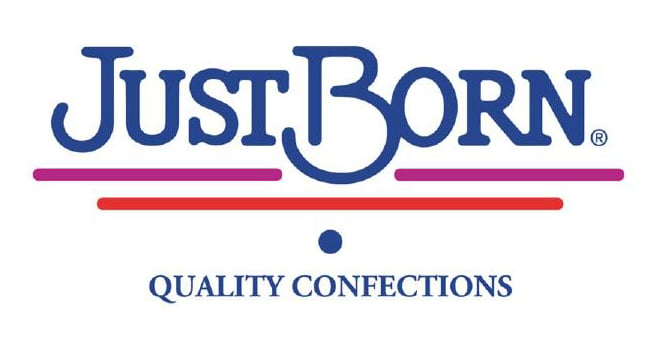 Just Born
Mike and Ike
Hot Tamales
Peeps
Goldenberg's Peanut Chews
Cross-Contact: Just Born indicates that some of its gluten-free candy is made in a shared facility, so it is important to check the package for the possibility of gluten cross-contact. We reached out to them to find out more about how they avoid allergen cross-contact. A Just Born company rep emailed back but simply restated what was already on their website. (Source: Just Born)
---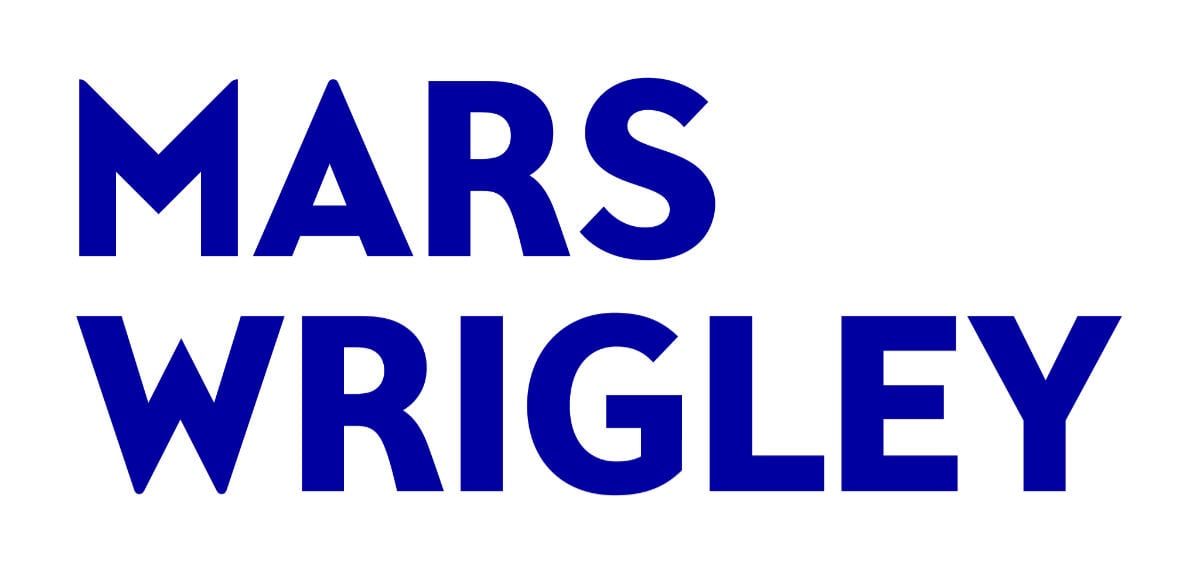 Mars Wrigley
Unfortunately, we are unable to list any of the candies made by Mars, but we still included them in our list because they are such a big corporation and seem to manufacture gluten-free candies, at least according to the ingredient list. But are those candies safe for people who are sensitive to gluten? We reached out to Mars for a list of gluten-free candy and more details about their policy on gluten cross-contact. A Mars Wrigley rep replied with the following:
"The ingredient statement on each wrapper is the best source for this information. The Food Allergy & Anaphylaxis Network advises consumers to rely on ingredient labels, not lists that can become outdated when products change."

Mars Wrigley
---

Smarties
Original
X-treme Sour
Love Hearts
Candy Money
Smarties in a Pouch
Tropical
Giant Smarties
Mega Smarties
Lollies
Mega Lollies
Mega Tropical Lollies
Giant Smarties Pops
Theater Box
Cross-Contact: Smarties is a completely gluten-free candy brand. It also specifies that if the products' UPC numbers start with "0 11206," then the product was made in a dedicated gluten-free facility. (Source: Smarties)
---

Spangler Candy
Candy Canes
Saf-T-Pops
Dum Dums
Circus Peanuts
Cross-Contact: Spangler Candy states that they have dedicated gluten-free facilities and clean their lines every day. Spangler Candy also tests their products twice a year and requests that each of their suppliers provide a yearly allergen report to verify that their products are safe. (Source: Spangler Candy)
---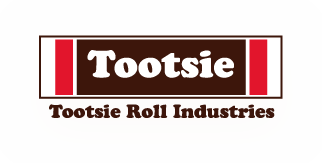 Tootsie
Andes
Caramel Apple Pops
Charms
DOTS
Frooties
Junior Mints
Razzles
Tootsie Pops
Candy Blox
Cella's Cherries
Child's Play
Dubble Bubble
Fruit Chews
Mini Bites
Sugar Babies
Tootsie Rolls
Candy Carnival
Charleston Chew
Cry Baby
Fluffy Stuff
Fruit Chew Pops
Nik-L-Nip
Sugar Daddy
Wack-O-Wax
Cross-Contact: All Tootsie candy is gluten-free, according to its website. (Source: Tootsie)
---

Trader Joe's
While Trader Joe's technically is not one of the gluten-free candy brands committed to providing confections only, it offers candies that are gluten-free.
Cocoa Truffles
Dark Chocolate Honey Mints
Dark Chocolate Nutty Bits
Dark Chocolate Orange Sticks
Dark Chocolate Sunflower Seed Butter Cups
Fruit Jellies
Gourmet Jelly Beans
Organic Dark Chocolate PB&J Minis
Organic Fruit Flavored Snacks
Organic Gingermints
Organic Peppermints
Organic Pops
Super Sour Scandinavian Swimmers
Cross-Contact: Trader Joe's states that it follows FDA guidelines and tests all products to ensure that they are below 20 parts per million of gluten. In an effort to get more information about how they prevent gluten cross-contact, we reached out to the company. A Trader Joe's representative simply replied via email with the same paragraph that is posted on their website, giving no additional information regarding how they prevent cross-contact with gluten. (Source: Trader Joe's)
We hope that you find this gluten-free candy list helpful as you search for a sweet that is safe for you to eat. If you've found other gluten-free candy brands that you love and trust, please share them with us in the comments! Additionally, if you've tried any of these supposedly GF candies and feel that you were glutened from them, we'd love to know that as well! Share the love so we can all stay safe!
Go get your grub on!